The calculation is designed for geometric designs and strength checks of shaped couplings of shafts with hubs.
The application provides solutions for the following tasks:
Design of a coupling with parallel side keys.

Design of a coupling with Woodruff's keys.

Design of a coupling with straight-sided splines.

Design of a coupling with involute splines.

Strength check of designed couplings.

The application includes a table of keys and splines according to ISO, SAE, DIN, BS, JIS and CSN.

Support for 2D CAD systems.
The calculation is based on data, procedures and algorithms from specialized literature and standards ANSI, ISO, DIN and others.
List of standards: ANSI B17.1, ANSI B17.2, ANSI B92.1, ANSI B92.2M, ISO R773, ISO 14, ISO 4156, DIN 6885, DIN 6888, DIN 5464, DIN 5471, DIN 5472, DIN 5480, BS 4235, BS 6, JIS B 1301, CSN 02 2562, CSN 30 1385, CSN 01 4942, CSN 4950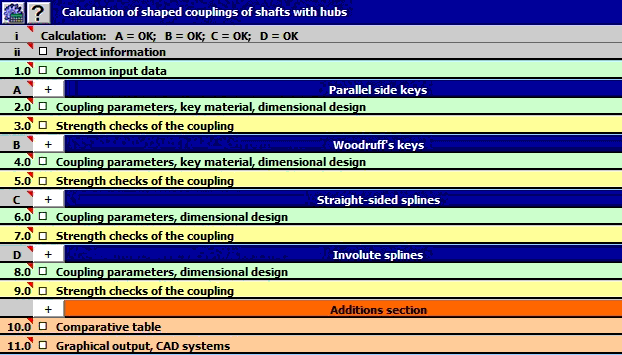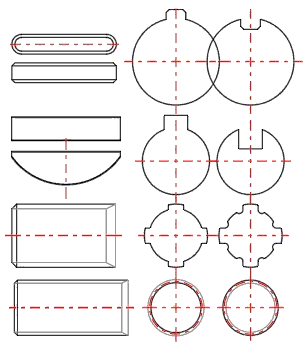 Involute Splines
The calculation is designed to create a detail drawing (model) of the involute spline. Both the model and the drawing can be used for production purposes.